FRESHMEN BOWLING CUP 2017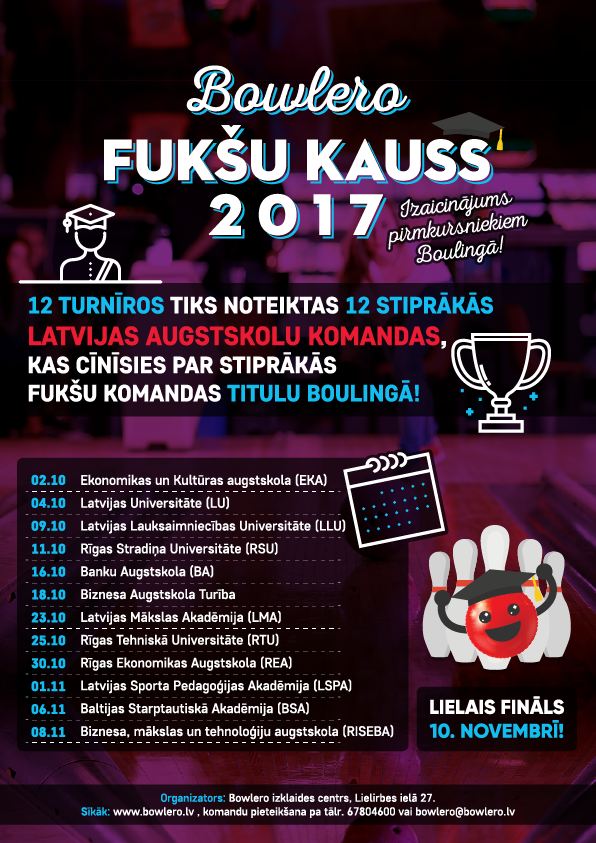 We invite freshmen of all Latvian Universities to take part in the bowling center Bowlero competition - "FRESHMAN BOWLING CUP 2017," which will be held this October and November. We invite to promote an active lifestyle, unite freshmen and encourage cooperation between Latvian universities by maintaining a friendly rivalry!
Principle of the Freshmen Cup is simple - on specific date each school finds the strongest team among their school freshmen that further goes to the big finals.
Bowling game for the University of Economics and Culture - October 2nd
November 10th - the BIG FINAL!
What should you do? Quite simply:
Read the event information in the annex, rules and application procedures.
Create 4 students team (maximum 24 teams from 1 University)
Fill in the application and send it to bowlero@bowlero.lv !
HURRY UP! Application ends 3 days before your school tournament 1st round.