Waiting Period of Entry Visa for Foreign Students will be Reduced
The Higher Education Export Association, where the University of Economics and Culture (EKA University) is an active member, and the Ministry of Foreign Affairs of Latvia signed a Memorandum of Cooperation. On the one hand, the document promotes careful selection of students; on the other hand, it implies the possibility to reduce waiting time of entry visa for students entering Universities that are members of the Association.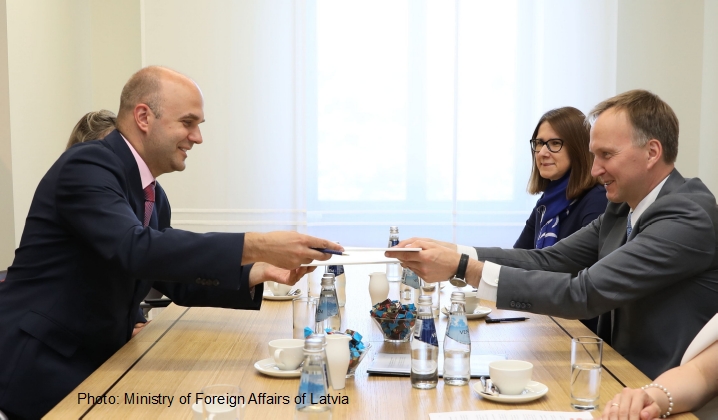 To our prospective students, this means that the time before arriving in Latvia will be reduced and they will be able to begin studies on time. Now this process is planned for students coming from India; however, in the future the list of such countries could be expanded.
The EKA University is a member of the Higher Education Export Association from 2017. In cooperation with other institutions of higher education in Latvia, the EKA University is taking active steps to increase the export of higher education and ensure qualitative foreign students admission process. One of the stages to develop this area was signing of the Memorandum of Cooperation with the Ministry of Foreign Affairs of Latvia.