Student from Georgia got Latvian state scholarship for studies at EKA

We are pleased to announce that with our active support student from Georgia - Teona Gerkenashvili - has granted with Latvian state scholarship for studies at the EKA Univesity of Applied Sciences.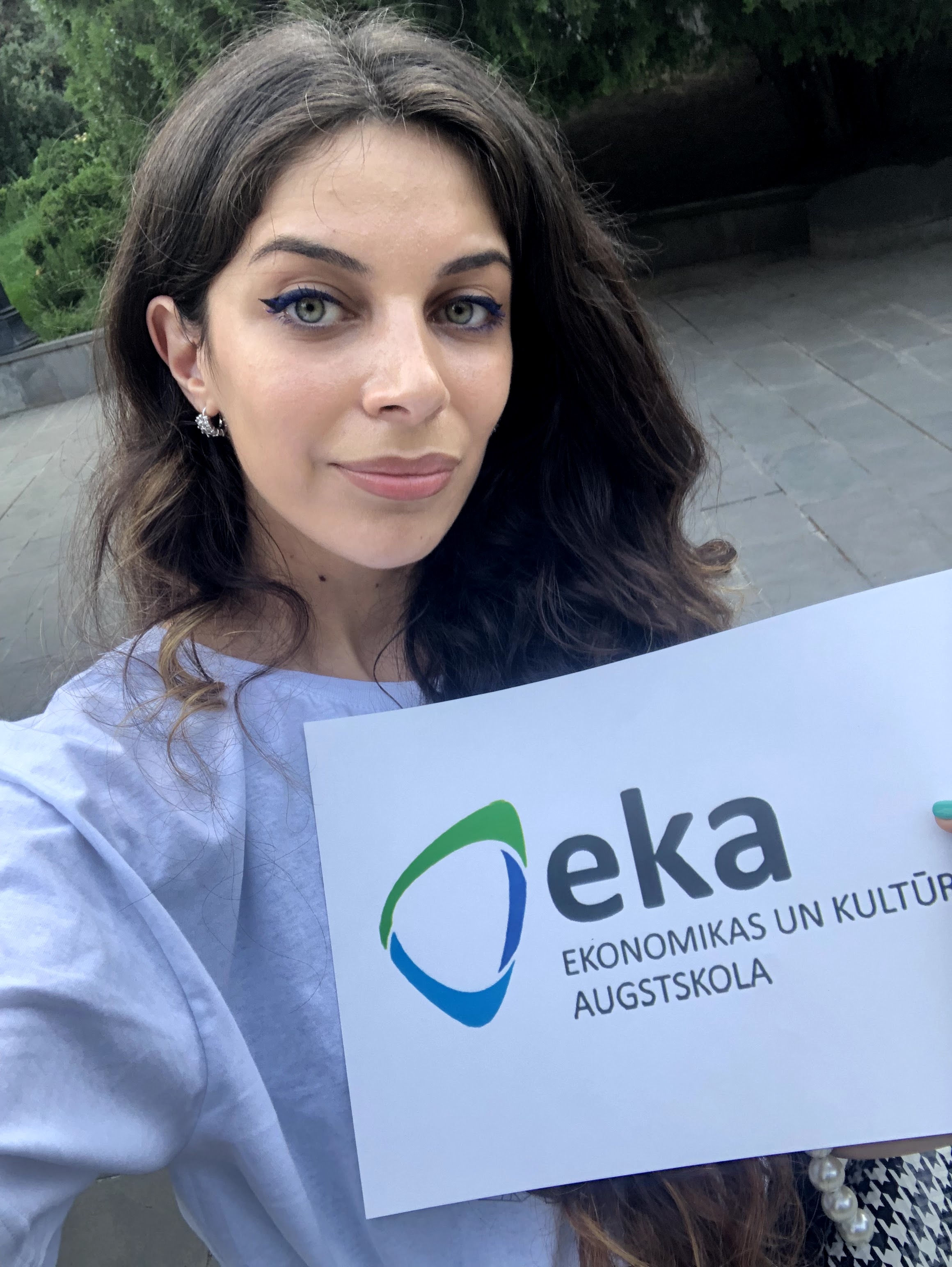 Teona is from Tbilisi, Georgia, she has received bachelor degree in Social and Political Sciences at Ivane Javakhishvili Tbilisi State University. She already has studies expierence in Latvia: as Erasmus Mundus Exchange program exchange student Teona studied Social Sciences at the Vidzeme University of Applied Sciences and as exchange student Social Sciences at the University of Latvia. At the EKA Teona Gerkenashvilli will study in master programme Business Administration.
"First of all, I truly consider Latvia as my second home and Riga as the city where my heart belongs to. This gonna be my third year as a student in Latvia and I am so excited to be back home," she declares. "My first visit in Latvia was 3 years ago as an Erasmus student, then I got Latvian state scholarship for bachelor degree and now I was again lucky enough to be awarded this scholarship one more time to continue study on master level."
Why Teona chose EKA? "First of all - because of good location, I passed by the university building many times before, it is in Riga so that was a big plus for me based on the fact that Riga is my favorite city." Second reason was programme EKA offers. "I was always so interested in business and EKA turned out to be place I will master my skills in business. And third and most decisive reason was very affordable price for Non-EU country student. Before applying EKA I found out that most of the universities have different prices for EU and non-EU students, since EKA offers fixed price I chose this university," tells Georgian girl.
In her opinion, she got scholarship mainly because of her background related to Latvia and the biggest motivation to be back for master studies. "In my motivation letter, I just expressed my love to Latvian culture and great desire to be back to this country for studies again," success of receiving Latvian State scholarship for studies at EKA uncovers Teona.
Her hobbies are traveling, dancing and learning new culture. "I love baking and dream to open my own bakery one day!"
We wish her good luck in her studies and hope she will have a great time in Latvia!