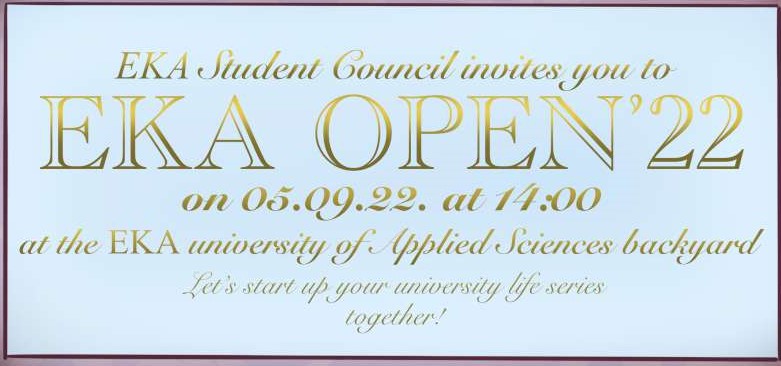 Freshman, come to EKA Open "Studentary as a cinema"!
During this event, you will get to know other first-year students from your and other programs, learn more about the activities of the university and the student council, and we will also help you start the first episode of your student life.
Where? At the courtyard of the EKA University of Applied Sciences
When? on September 5 at 14.00
See you soon!