The scientific article of EKA professor Velga Vevere is included in a book by a prestigious publishing house
The book of the prestigious publishing house "Springer" includes EKA professor Dr.phil. Velga Vevere′s scientific article "Variations on the experience of distancing".
"In the article, I talk about my experience during distance learning from the perspective of phenomenology. In the first part - about my spatial experience when I am in front of the screen, a fixed place, while the students are on the other side and distant; in the second part - about my inner experience (somatic introspection)," reveals professor. "Springer is a very serious publication and it is a great honor to be published there."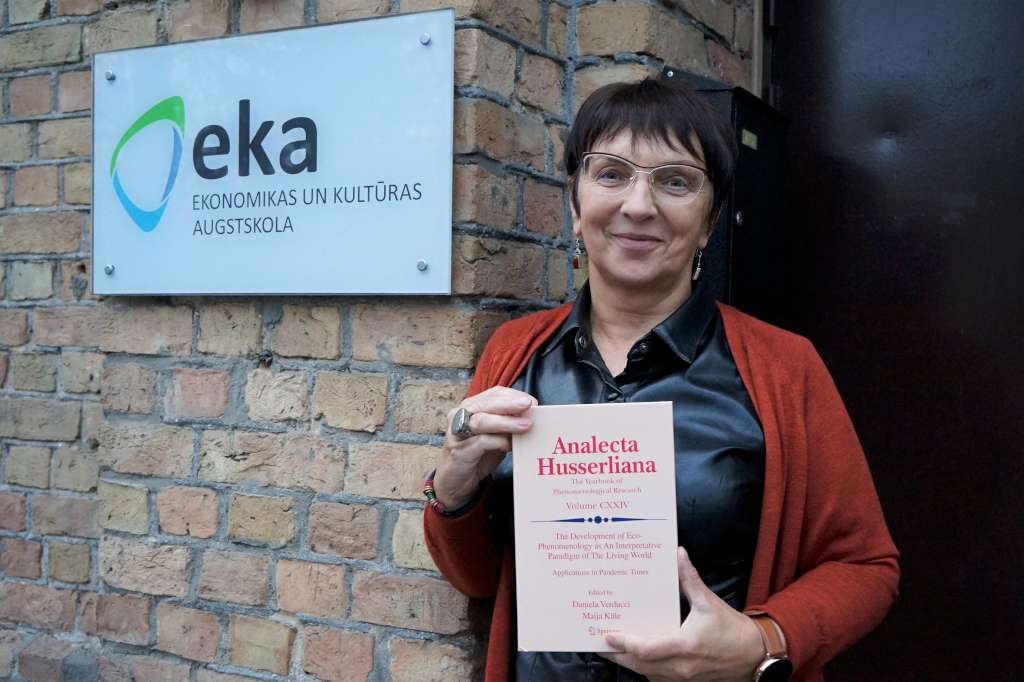 Springer Publishing is an American academic journal and book publishing company focused on the fields of health care, gerontology, psychology, social work, counseling, public health, and rehabilitation (neuropsychology). Founded in 1950.