Associate Professor Oksana Lentjušenkova has been re-elected as rector of the EKA University of Applied Sciences
On Wednesday, December 21, at the Constitutional Assembly of the EKA University of Applied Sciences, the current rector, associate professor Oksana Lentjušenkova, was elected for the next five-year term of office. A competition was announced for the position of EKA rector and one applicant applied.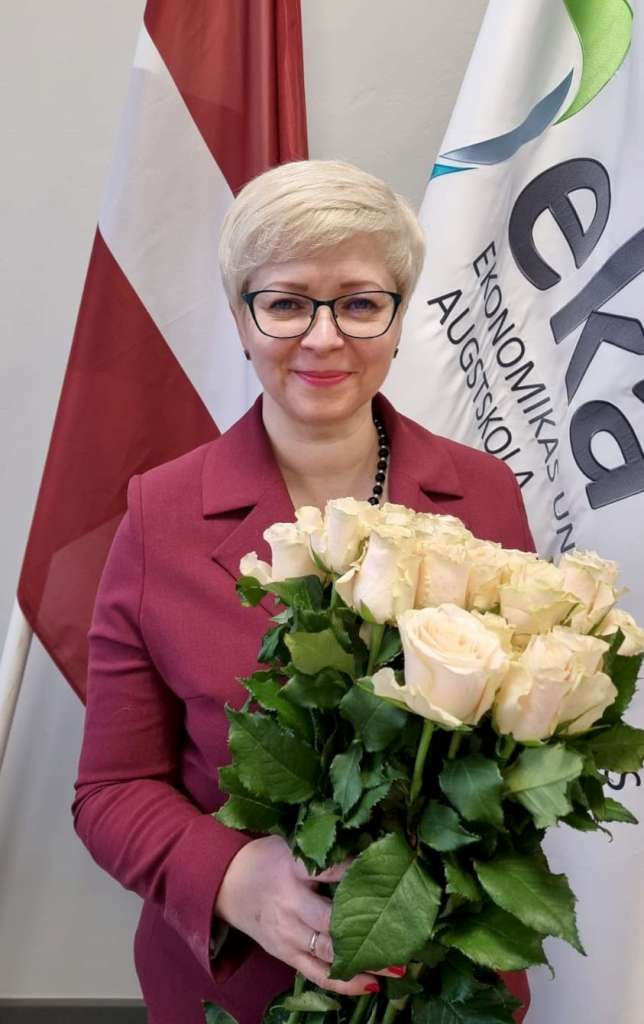 "Among the priorities of the coming years will be not only the improvement of the quality of the higher education process by developing various digital solutions and innovative teaching methods, but also the development of science, creativity and lifelong learning," emphasizes Oksana Lentjušenkova.
Oksana Lentjušenkova has been working in the field of higher education since 1999, while her professional experience in the management of higher education institutions dates back to 2006. O. Lentjušenkova started working at EKA in 2015, holding the position of vice-rector of studies, previously she was a director at Alberta College. O. Lentjušenkova has a PhD in economics from the Faculty of Engineering and Management of RTU, her research interests are focused on intellectual capital management and strategic management.
According to the Law on Universities, the rector is the highest official of the university, who carries out the general administrative management of the university and represents the university without special authorization.