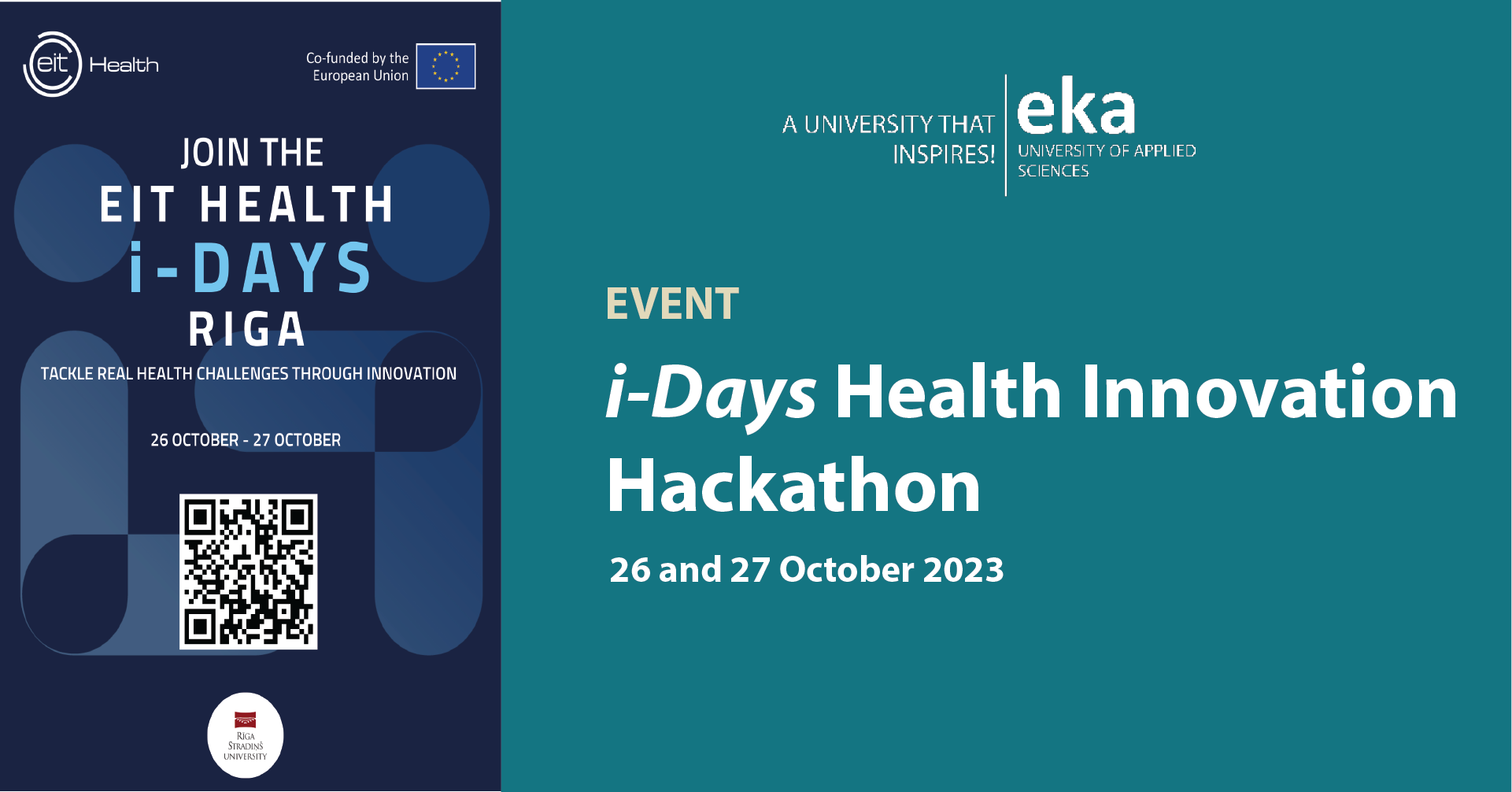 Are you a student interested in healthcare innovation or do you have an idea on how to improve public health? 
Join the i-Days online hackathon organised by EIT Health and Riga Stradiņš University on 26-27 October 2023! Listen to inspiring speakers who will share their experiences on health innovation and entrepreneurship! Learn practical innovation tools and skills, develop your design thinking, idea presentation skills and confidence in your innovation abilities! Compete with other teams to solve healthcare challenges and compete for a chance to be part of the final in Barcelona!
You don′t need a specific background to take part, just the desire and enthusiasm to improve the healthcare system and the quality of life for people in Latvia, Europe and - maybe one day - around the world. 
The event will look at disease prevention from two perspectives: 
1) changing habits and lifestyles to prevent disease and improve health
(e.g. prevention of various addictions, promotion of healthy eating and physical activity, improvement of mental health);
2) early diagnosis methods to prevent major health problems
(e.g. personalised medicine, health data monitoring, useful apps and tools, new biomaterials or biosensor design).
Enter and your team might just be the one to take part in the i-Days Winner′s Event (30 November - 1 December) in Barcelona, where you will have the chance to exchange ideas with students from all over Europe! More prizes await the best teams in the final competition, as well as the support you need to turn your idea into a start-up.
Apply by 24 October (inclusive)* here.
*You can apply in pre-formed teams of three (please indicate the name of the team in brackets after your surname when applying) or individually (teams will be formed on the first day of the hackathon).
The event will be held in English.

If you have any questions, please contact eithealth@rsu.lv