Congratulations from EKA Rector
Dear colleagues, students, graduates and partners - our #eka people!
Congratulations to everyone on the holiday!
The year was full of events, full of challenges and achievements. We were distant, but together, and the feeling of shoulder not only allowed us to withstand the moments of challenge, but also helped to reach new heights.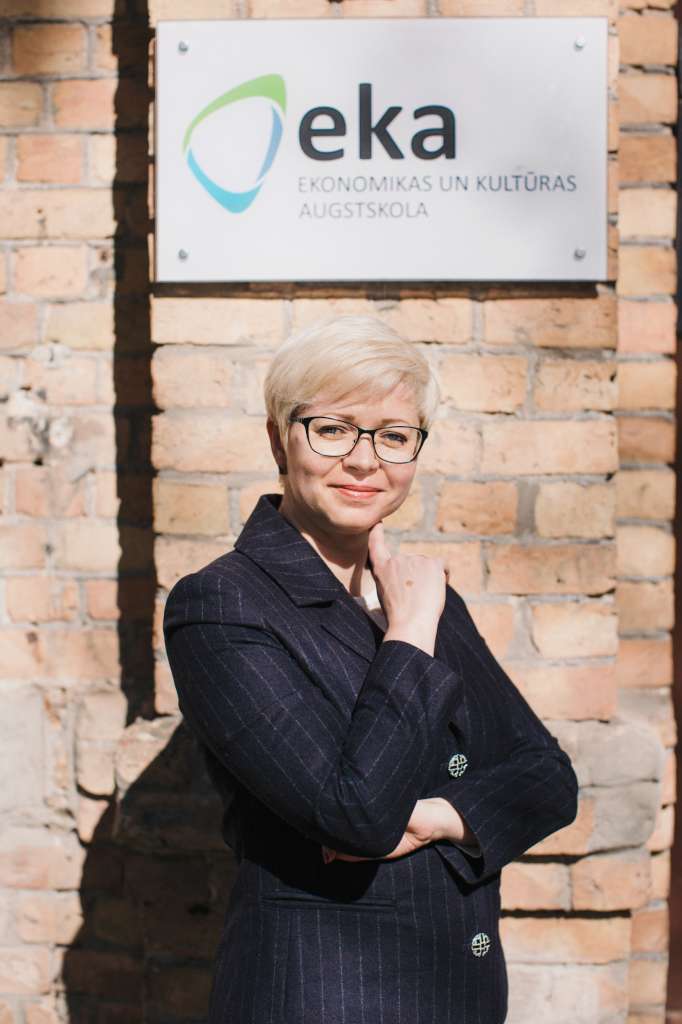 In 2021, our three directions of study "Law", "Economics" and "Management" received good marks and were accredited for a maximum period of 6 years. We have licensed 3 new master′s programs and 1 bachelor′s program. We prepared and launched an ambitious ERDF project "Innovation Grants for Interdisciplinary Students in the Arts, Culture, Economics and IT (MaKE IT)". All this would not be possible without the team spirit and support.
Thank you to everyone who got involved, helped, worked, inspired and rejoiced with us! We are so different, but together we are a great force!
I wish us all to be HAPPY, healthy and strong! May next year be a big and small miracle for everyone, which will light the joy in our eyes and warm our hearts!

Oksana Lentjušenkova,
Rector of the EKA University of Applied Sciences