STUDENTS' COUNCIL
During the studies, every student has the opportunity to join the EKA student council by participating in the daily life of the university, organising events and popularising the university. EKA administration supports students creative expressions and desire to improve the daily lives of other students, as well as encourages various activities. It is the right place for those who want to fully enjoy the study years by actively working and participating in the improvement of students lives.
This is the perfect place for international students too – not only you will express yourself in different ways while working with EKA student council but you will also make unforgettable memories and new friends who will be ready to help you in any situation.
That's why - come and join us!
The goal and purpose of EKA student council: To defend students academic, material and cultural interests in higher education institutions, private and public institutions.
Ieva Iraida,
President of EKA student council
Ieva is active, helpful, and always committed to doing as much and as well as possible. She knows her goals and strives for them. She tries to maintain a positive atmosphere with laughter and unite others. Ieva is very good at defending her interests and believes that a person′s emotions and feelings are the most important for true and productive work. She knows that successful work is based on a cohesive and motivated team.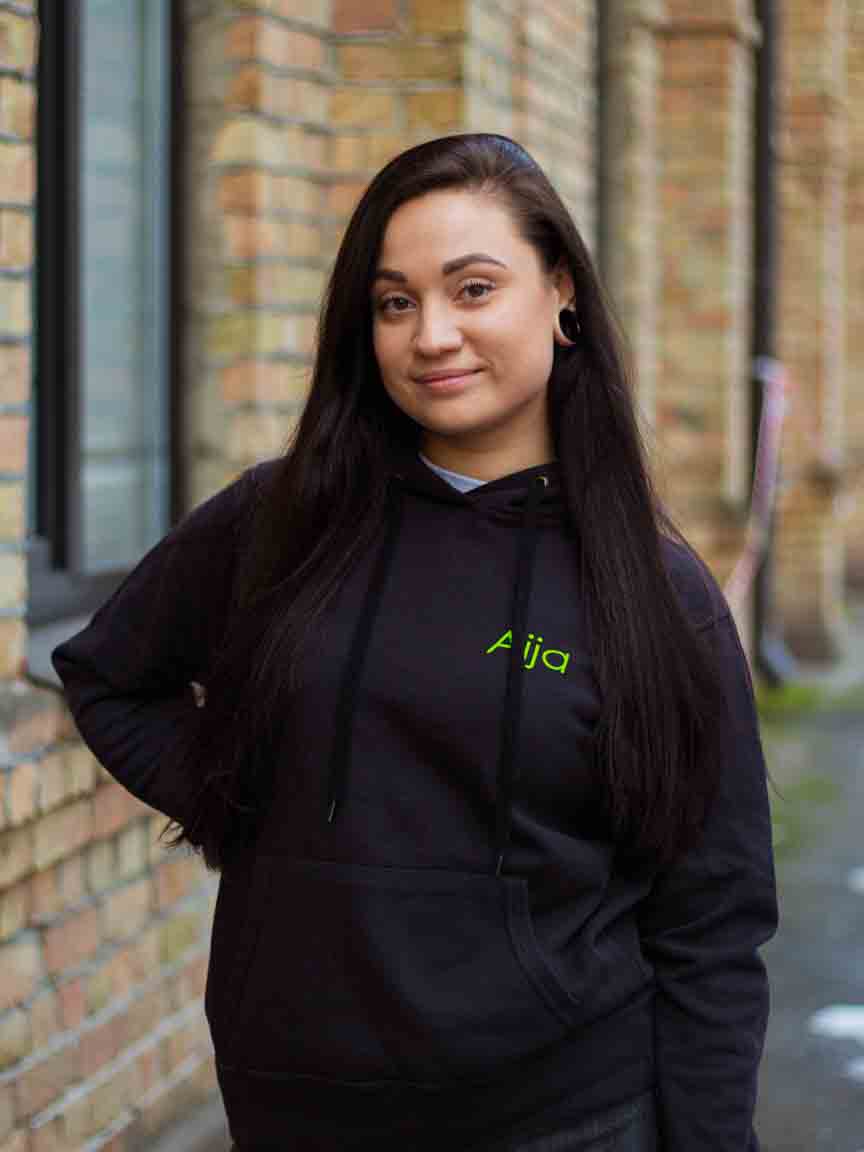 Aija Alhimionoka,
Vice-Chair of EKA student council

Aija is a very friendly family person and she will always be happy to help someone. She thinks not only about her own future, but also about others too! Aija isn`t afraid to take risks and be different with her style. She is communicative and easy to integrate into society, loves people. She always says what she thinks, stands firmly on her feet, and if she thinks that something should be a certain way, then her thoughts won`t change.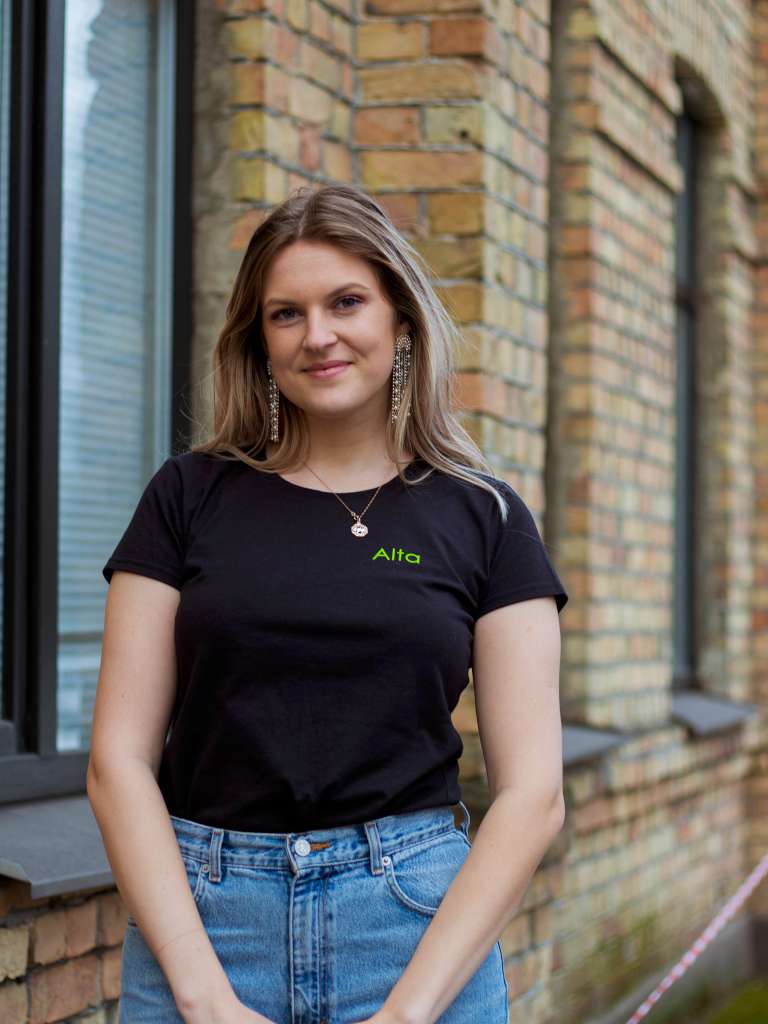 Alta Ābola,
Head of Marketing
Alta is positive and always strives for the opportunities and adventures of life. Nevertheless, she knows how to be realistic and responsible. She will look at things with a wide perspective and from multiple resources, wants to find something new and unique that would surprise others.
Alta listens, analyzes, and only then express her opinion. She feels comfortable with positive and responsible people and appreciate humor and pursuit of one′s goals.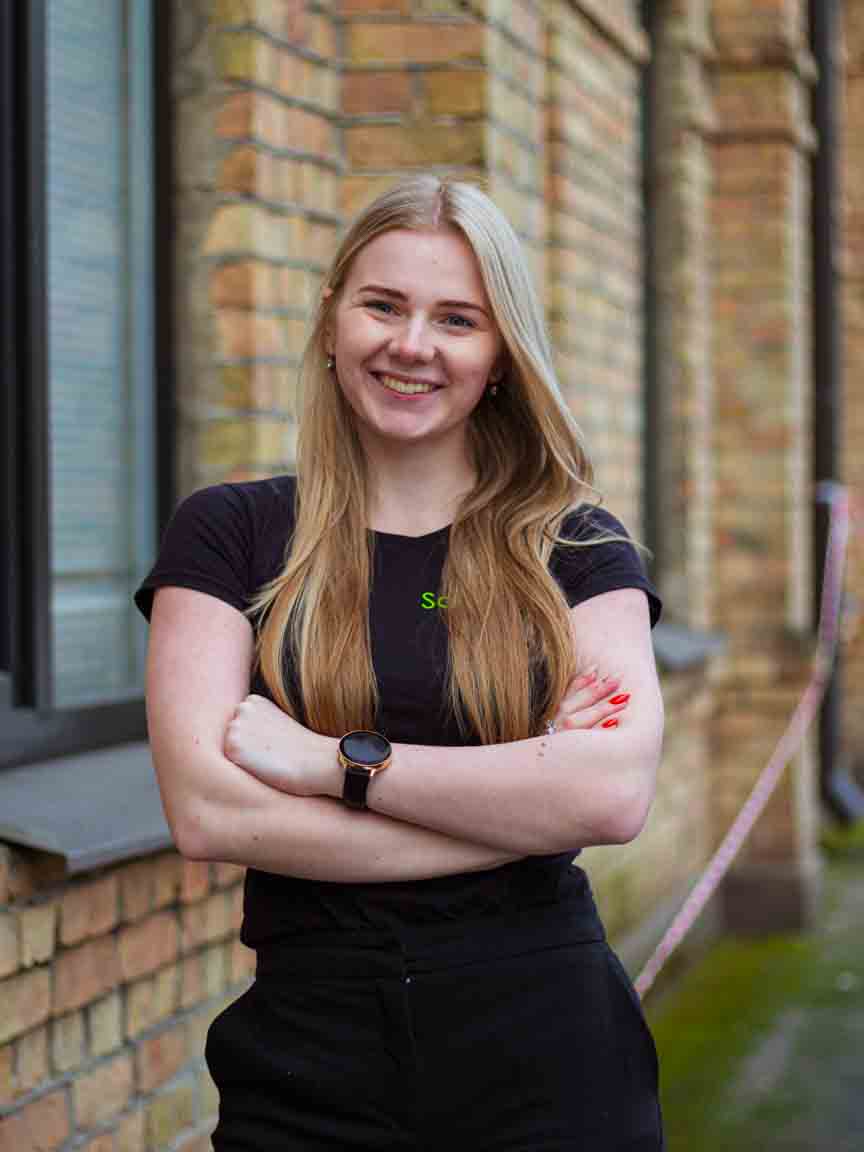 Sandra Peļņika,
Head of Culture
Sandra is an active and cheerful person. She tries to look at all the difficulties of life with a smile on her face and tries to solve them by seeing the positive sides. Sometimes she can be stubborn as she tries to defend herself, her interests and the people she supports. She isn`t afraid of the opinions of others and also express your own. Every day she is bright, loud and always ready to help. Sandra will never refuse to help, she always listens and gives advice - good or bad, it depends on how you use it.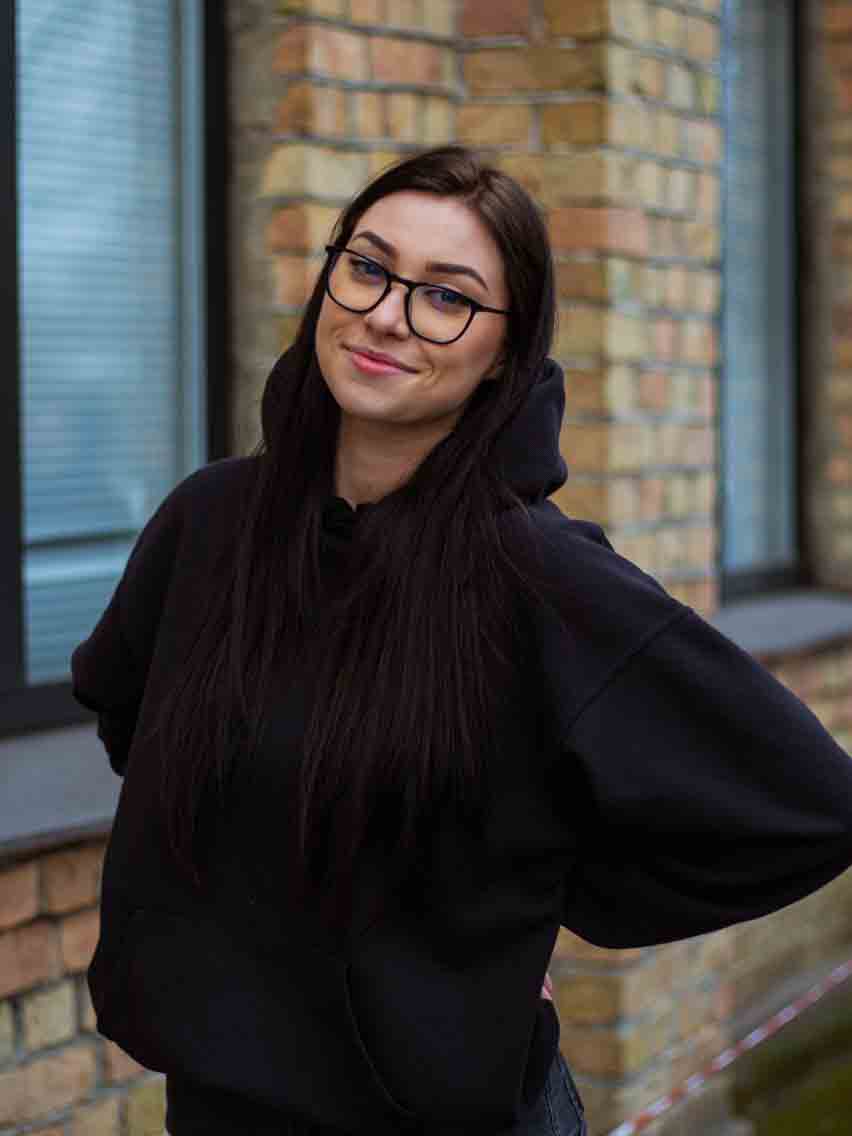 Elizabete Caune,
Head of Communication
Elizabeth is friendly and full of energy. She always looks for and also finds the positive in order to cheer up not only herself, but others too. One call, and Elizabeth will go on an adventure, but will never forget her responsibilities, and all entrusted with responsibility and creativity will lead to the end. She will always explain her poin of views and priorities, but she knows how to respect and listen to others. Elizabeth will be ready to support anyone at any time.
Andris Miezis,
Head of Academic direction
Andris is a motivated person - there is no moment when no goal has been set. Andris may seem as a closed person, but he is not - he is always open to listen to someone, give advice or knock down mountains together. A balanced person who will listen more and watch the situation and express his opinion when it is needed. His emotions and opinions will always be true. Andris knows that the basis of successful communication and relationships is openness to each other, sincerity and a desire to help each other, not only oneself.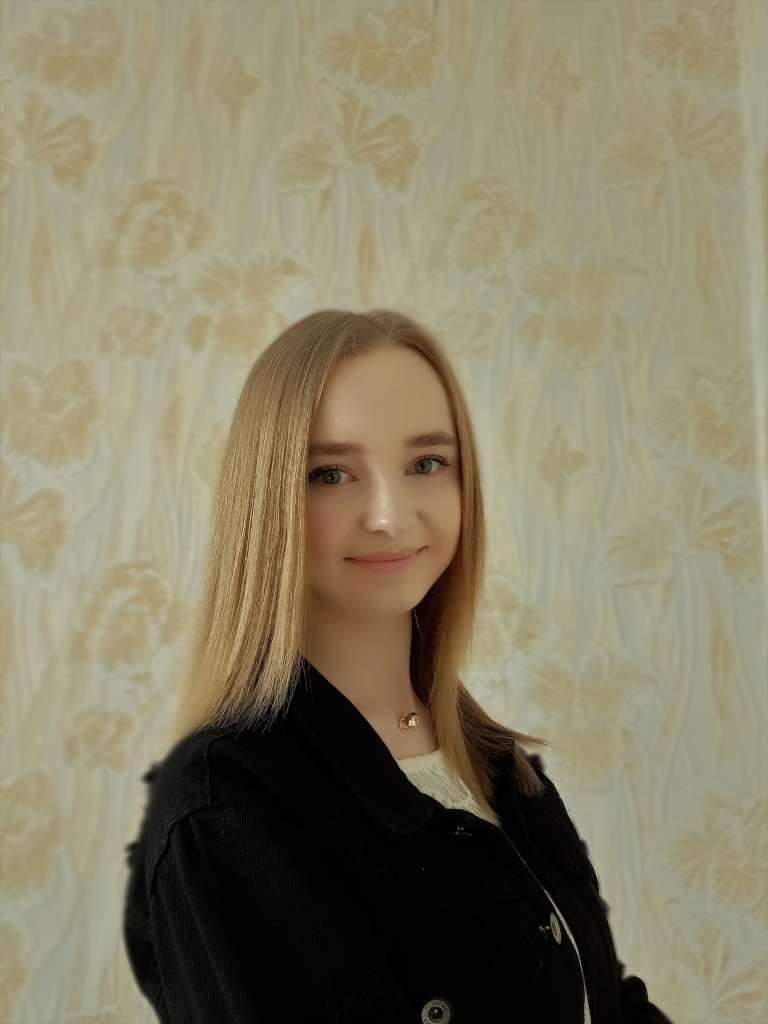 Laura Zalāne,
secretary
Laura stands firmly on the ground and knows that everyone is their own happiness blacksmith. She doesn't forget her goals and does her best to achieve them. Sincere and kind, happy to help those who are having a difficult time or just needs support. She looks at difficulties with optimism and thinks about a real solution to the situation. Has a great sense of responsibility, performs assigned duties in a timely and accurate manner. She likes conversations, openness and, of course, humor.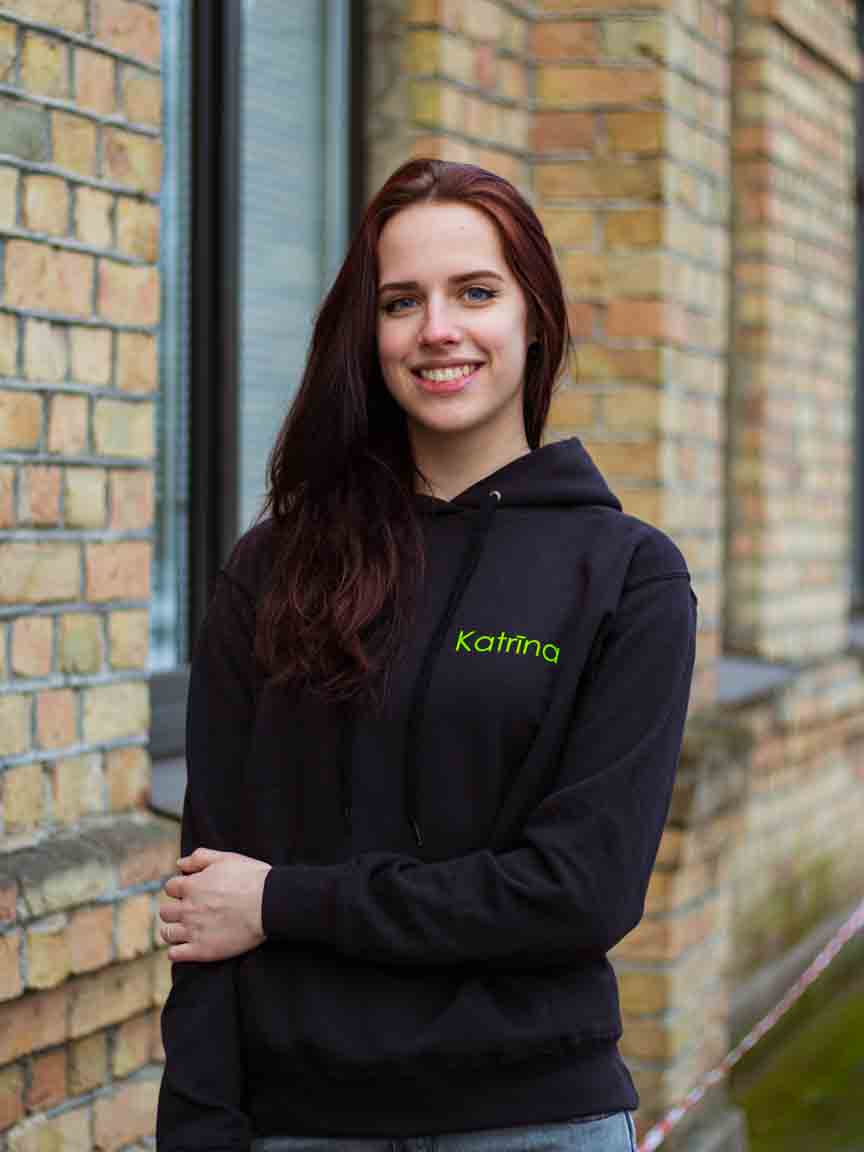 Katrīna Uva Jansone,
financier
Katrīna is honest, sincere, friendly and full of enthusiasm. Her goals are always set. She fulfills her responsibilities with joy and self-growth potential. Helpful and with a high sense of responsibility. Quiet, but the quietest waters are the deepest. Katrīna knows how to quickly find solutions to problems. She is balanced, always listening to another without interrupting the speaker. Prone to compromise, the "win = win" principle. Katrīna is creative, respects art. She appreciates honesty in others. Katrīna believes that everyone should be free as a bird and take risks by challenging themselves. Those who take risks never lose.


EKA Students′ Council
EKA SP assistants