EKA PUBLISHING
Viens no ZRDAS2020 prioritāriem rīcības virzieniem ir EKA izdevniecības darbības pilnveidošana.
Katru gadu Starptautiskās zinātniskās konferences "Emerging Trends in Economics, Culture and Humanities (etECH)" ietvaros tiek izdots konferences tēžu krājums un konferences rakstu krājums. Labākie raksti tiek publicēti zinātniskajā žurnālā "Economics and Culture". Žurnālu divas reizes gadā (jūnijā un decembrī) izdod starptautiskā izdevniecība SCIENDO.
Studējošo starptautiskās zinātniski praktiskās konferences ietvaros arī katru gadu tiek izdots konferences tēžu krājums. Kopš 2015. gada EKA sadarbībā ar Alberta koledžu izdod zinātnisku rakstu krājumu "Studējošo zinātniski pētniecisko rakstu krājums". Rakstu krājumā ir iekļauti Ekonomikas un kultūras augstskolas (EKA) un Alberta koledžas (AK) studējošo un absolventu raksti, kuros ir atspoguļoti veikto pētījumu rezultāti ekonomikas, finanšu, grāmatvedības, vadībzinības, valodniecības, sabiedrisko attiecību, mārketinga, informācijas un komunikācijas tehnoloģiju, tiesību u.c. jomas.


Journal Economics and Culture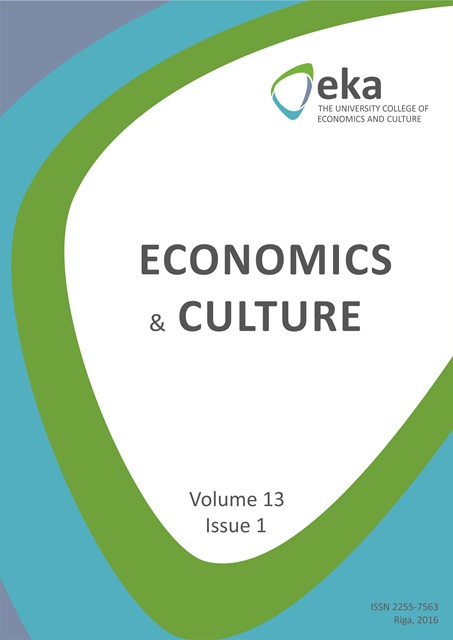 ISSN 2255-7563; e-ISSN 2256-0173
Journal Economics and Culture is a peer-reviewed international publication dedicated to the exchange of information about the latest studies in the fields of economics, finance, business management and entrepreneurship, education and culture.
Journal Economics and Culture has been published since 2010 by the EKA University of Applied Sciences. The Journal publishes high quality research papers two times a year (in June and December).
The editorial board is participating in a growing community of CrossCheck System's users in order to ensure that the content published is original and trustworthy. CrossCheck is a medium that allows for comprehensive manuscripts screening, aimed to eliminate plagiarism and provide a high standard and quality peer-review process.
The journal is published by SCIENDO (part of De Gruyter Poland) and is covered by EBSCO (relevant data bases), EBSCO Discovery Service, Google Scholar, J-Gate, Summon (Serials Solutions/ProQuest) and other services. More information at https://content.sciendo.com/view/journals/jec/jec-overview.xml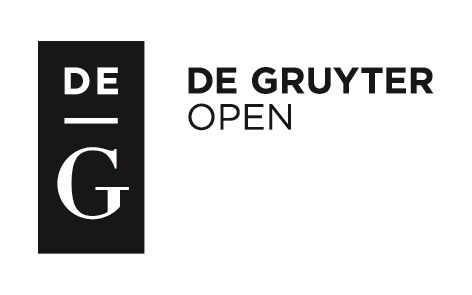 Contact information:
Editor-in-Chief: Velga Vevere, The EKA University of Applied Sciences
E-address: velga.vevere@gmail.com
Deputy/ Managing Editor: Jelena Titko, The EKA University of Applied Sciences
E-address: jelena.titko@eka.edu.lv


ETECH Conference Abstracts Proceedings
ETECH Conference Proceedings
Students′ Conference Abstracts Proceedings
Abstracts proceedings of the Students' international scientific conference "Student Research Activities: Theory and Practice" contains paper abstracts that were presented in the conference sections:

Economics, finance and accounting
Applied linguistics and translation
Culture and creative industries
Management
Public relations and marketing
Information technologies
Legislation
Publishing:
Ekonomikas un kultūras augstskola
Alberta koledža
Managing editor:
Jelena Titko, jelena.titko@eka.edu.lv
Contact information:
Marija Ņikiforova, administracija@eka.edu.lv

Issues:
Studējošo pētnieciskā darbība: teorija un prakse'2019
Studējošo pētnieciskā darbība: teorija un prakse'2018
Students′ Conference Proceedings

Collection of students scientific research papers consists of the University of Economics and Culture (UEC) and Alberta College (AC) students and graduates′ state exam work fragments as well as articles submitted for the Students International Scientific Practical Conference.

The articles provide results of research in the fields of economics, finance, accountancy, management, linguistics, public relations, marketing, information and communication technologies, law etc.
Contacts:
Jeļena Titko, Vice-Rector for Science of the EKA University of Applied Sciences
Email jelena.titko@eka.edu.lv
Marija Ņikiforova, Study Methodologist of the EKA University of Applied Sciences
Email: administracija@eka.edu.lv

Magazine issues:
Students article collection, 2019 (IV)
Students article collection, 2019 (III)
Students article collection, 2019 (II)
Students article collection, 2019 (I)
Students article collection, 2018 (IV)
Students article collection, 2018 (III)
Students article collection, 2018 (II)
Students article collection, 2018 (I)
Students article collection, 2017 (III)
Students article collection, 2017 (II)
Students article collection, 2017 (I)
Students article collection, 2016