LIBRARY


Working hours:

From Tuesday to Saturday: 9:00-17:00
Sunday-Monday: closed

The library will be closed:
27.06. – 28.06.2023.
27.07. – 09.08.2023.
18.08. – 26.08.2023.

Contacts:
Phone: 27040011
E-mail: biblioteka@eka.edu.lv
Address: Pērnavas street 62,
Room 220, 220A, "Garages" floor,
Riga, LV-1009, Latvia

During studies library is one the main aid to students. The EKA University of Applied Sciences (EKA) offers modern equipped library where every student can find necessary literature and, after electronic registration, use the EKA's electronic catalogue that provides access to books and periodicals.
The main aim of the EKA's library – to provide appropriate latest educational and scientific literature for studies and research work of our students, to offer a possibility to use the depository of books and newspapers, as well as audio and video materials, and provide access to electronic data bases and informative resources on the Internet in Russian, English, German and other languages.
Today the EKA students have more than 12 000 valuable information items in economics, business, arts and culture history, linguistics, translation and interpretation, management, and social sciences.
Readers can take books home; however, rare publications are available for study process in our modern reading hall.
The EKA invests in new literature for the library's depository to provide students an access to actual literature and research papers related to their study areas.
ELECTRONIC SERVICE OF READERS
To use the library requires identification with bar code (student card, ISIC, ...).
EKA students registered in the library when enrolling.
Information about obtaining books and the timing of the return can be tracked on the website EKA under "My profile" after logging into the system.
FREE AVAILABLE DEPOSITORY
Every user of the library can use the library depository, look for and choose needed literature independently and without restrictions.
To make search process efficient use:
Indicators and labels on shelves;
Shelf index and localization (book position on a shelf);
Book reference found in the catalogues that also indicates book position on a shelf;
Library employees


To find and choose the book you have to use special shelf markers so that not to mix order of books (markers are located in boxes near the first shelf). Markers should be inserted to place where a book is taken from the shelf. Leaving the depository, shelf markers shall be put back to the box.
Maximal number of the depository visitors is 15 users.
Books are marked with stickers indicating how long a book could be used:
red – for using in the library
white – for short period (3 days – one month)
green – for semester
Library of newspapers
The ACM Digital Library (DL) is the world's most comprehensive database of full-text articles and bibliographic literature covering computing and information technology. This renowned repository includes the complete collection of ACM publications plus an extended bibliographic database of core works in computing from scholarly publishers.
DATABASES WITH SUBSCRIPTION
The data base of multisectoral e-magazines and others e-resources in English. Consists of various full-text and pre-view mode data bases.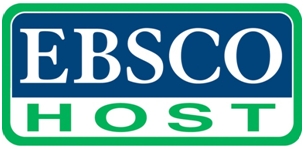 EBSCO contains magazines from different publishers: Wiley-Blackwell, Springer, Taylor & Francis Group, BioMed Central, Brill Academic Publishers, Bentham Science Publishers etc. EBSCO data base could be used by opening EBSCO host Web and choosing one or various data bases where to search and view information.
Access:
From the library / university computer network: free
Remote logins can be received at the library
FREE ELECTRONIC RESOURCES
The library′s periodicals can be used locally or would be taken with you.
The World of Interiors





The World of Interiors inspires devotion on those who have a passion for design. Authoritative, relevant and lavish, The World of Interiors is one of the foremost design and decoration titles in the world. Launched in November 1981, this inspiring and groundbreaking magazine has won international acclaim. The World of Interiors is a monthly magazine.