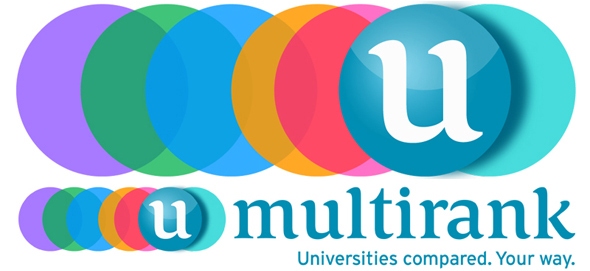 EKA ranks 1st in the U-Multirank ranking among private universities
In the evaluation of the annual rating "U-Multirank", the EKA University of Applied Sciences(EKA) is ranked first among private universities in Latvia. The European Union′s higher education evaluation system praises the pedagogical skills of teaching staff, master′s programs in English, internship opportunities for students and the international opportunities provided by the university, as well as the high employment rates of bachelor′s and master′s degree graduates.
"We are aware that in the 21st century, when it comes to study and career opportunities, it is no longer possible to think in the categories of individual countries, so the high evaluation of EKA in the international orientation confirms that the chosen direction is right. The performance, which is rated "A" (very good) in 13 different indicators, also contributes to the confidence in the chosen course," says Dr.oec. Oksana Lentjušenkova, Rector of the University.
The evaluation "A" (very good) evaluates several EKA indicators: teachers ′pedagogical skills, investment in digitalisation of education, graduation of master′s students, art-related results, teachers′ publications, companies established on the basis of knowledge transfer, income from continuous professional number of companies established by graduates, bachelor′s and master′s degree programs in English, foreign teaching staff, as well as employment of bachelor′s and master′s degree program graduates.
In this year′s summary of universities, U-Multirank focuses on how higher education institutions address social inequalities and promote access to education. Social inequalities in access to higher education remain a challenge and have long been high on the education policy agenda in many countries, including the European Union. The results of the rating clearly show that universities and colleges, which do not have a long tradition of academic research, make a major contribution to the open approach.
U-Multirank is an evaluation system for higher education institutions in the European Union, which is based on scientific achievements as well as the quality of teaching, international cooperation and other criteria. Established in January 2013 by a decision of the European Union.
Comparison of all Latvian higher education institutions HERE.