"Garages" - a place where creative ideas and technologies meet
Do you know what companies like Amazon, Apple, Google, Disney and Harley Davidson have in common? These are companies worth several billions, whose activity once began in ... a garage. Inspired by the experience of these companies, the 2nd floor of the new building of the EKA University of Applied Sciences has been named "Garages". The choice of name is also rooted in the floor′s unusual design.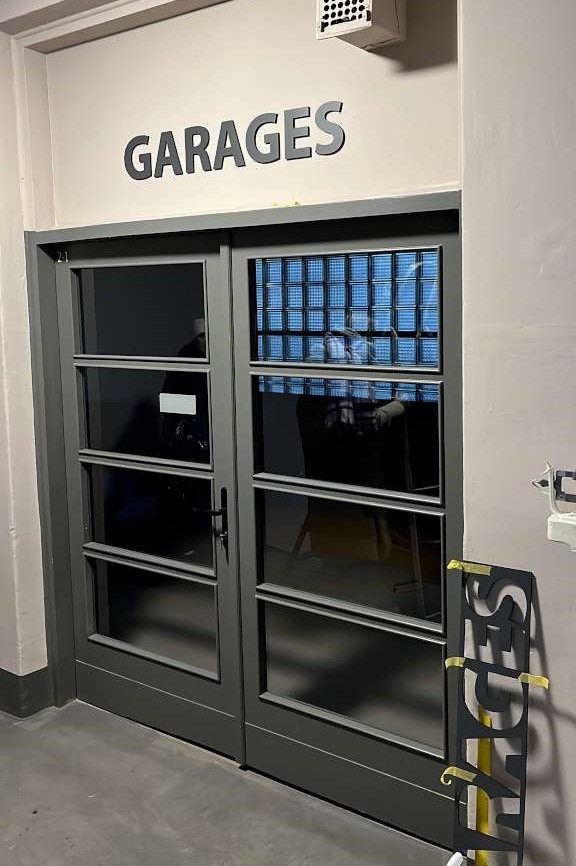 When choosing the name of the floor "Garages", we wanted every student to remember that even influential and international companies once started from an idea, and that one of the most important aspects is the desire, creativity and motivation, say representatives of the university′s management. At one time, Steve Jobs, selling a Volkswagen van, founded the company "Apple Computer", which was initially located in his garage. One of the world′s richest people, Jeff Bezos, founded Amazon in his garage in July 1994 as an Internet book sales company. Equally ambitious projects can also be started in EKA′s "garages".
On the 2nd floor, there will be not only computer classrooms (intended not only for IT students, but also for students of all other specialties to learn information technology-related courses), but also several other important rooms. One of them is digLAB, which is designed for game development and testing, so that the program " Computer game design and graphics" students could do practical work. This lab has areas customized for Mac and Windows computers. When providing technical equipment, it is taken into account that it should serve for testing games and virtual reality projects. The laboratory is also equipped with all necessary software for exporting games to Android and iOS devices.
There is also a design laboratory and a logistics laboratory on the "Garages" floor, equipped with computers and software, visual aids for the presentation of dangerous goods, types of cargo containers and other necessary information. There is also a cosy and modern equipped library on the 2nd floor. When thinking about where the library will be located and what space it needs to be allocated, the library was considered as one of the most important support points during studies. The library has both the latest educational and scientific literature, as well as a large storage of books and newspapers, audio and video materials, and electronic databases.
The concept of the 2nd floor as a whole is designed to encourage students to dare. This will definitely be a place where creative student ideas and the latest technological solutions meet, and this, in turn, is a solid foundation for success.