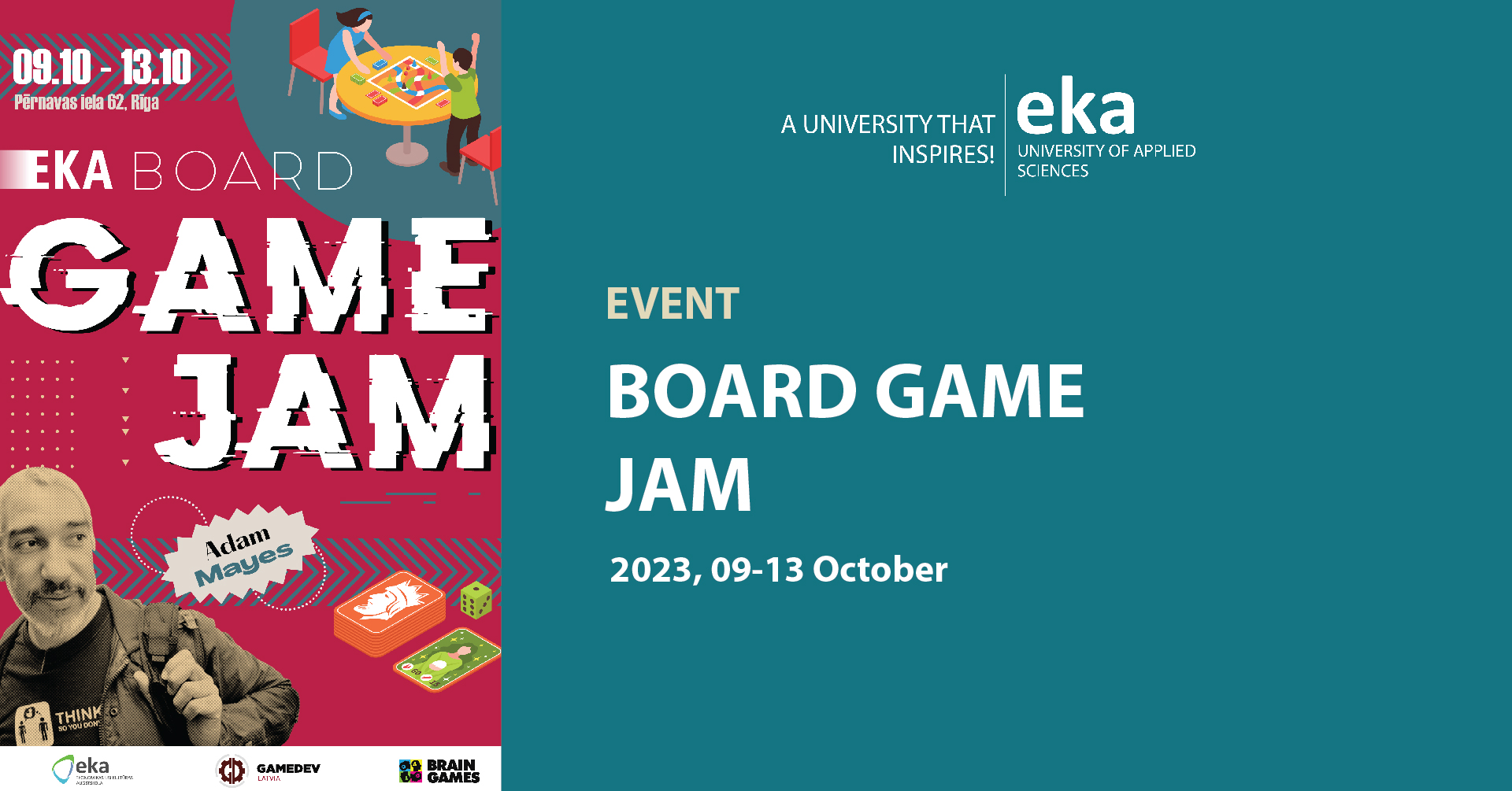 Board Game Jam
#ekainspire
From 9th untill 13th at EKA University of Applied Sciences Board Game Jam event will be held in cooperation with Brain Games and Latvian Game Developers Association. Adam Mayes - guest lecturer of EKA and game developer who worked on Assasins Creed will be one of the mentors at this event.
The topic of this years BGJ is "Goals", taking that into consideration students will be working on a board game to learn more about creating game mechanics.
BGJ mentors: Jāzeps Rutkis, Ksenija Miļča, Adam Mayes, Ēriks Līsmanis, Brain Games representatives.
Only students from 2nd study year will be participating.